To request a quote, call:

901-219-1725

Cleaning beyond your expectations.

Xtreme Clean Inc Current Client Page

​At Xtreme Clean Inc. we strive to provide excellent customer service. As a result, we've incorporated easy payment options for our clients:

Online Payments:

We have created a simple way for you to make your payments online quickly and securely. To make an online payment, please click on the "pay now" button below.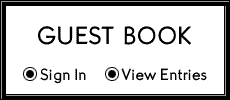 If you have any questions concerning 
consultations, quotes
 or cleaning prices, please don't hesitate to 
contact us
. Our friendly customer service staff will help find the best solutions for you.

Gift Cards

​If you'd like to give someone the gift of a clean house, you may purchase gift cards for your family or friends by clicking on the "gift certificate" button below. 

​Thank you for your business. We look forward to continuing to serve you in excellence.

Referrals & Testimonials

Xtreme Clean Inc takes special care to understand the unique needs of each of our clients to design custom cleaning solutions that exceed expectations. We are proud of the work we do and several of our clients have shared testimonials which indicate that they are too! 

If you agree, please feel free to share a referral or testimonial.

Referrals

If you know someone who is looking for a Memphis cleaning services company, we would welcome the opportunity to serve them. As a 'thank you,' we offer a 15% service credit if the person becomes a new client. 

Testimonials

If you are an existing client, we invite you to let us know how we're doing, just "sign in" using our guest book below:

If you're a prospective customer, feel free to "view" the entries our site visitors and customers have left in our guest book or 
click here
 for additional testimonials. 
"Awesome"

"Ronnie Johnson and his team of professionals have enabled my spouse to be able to come home for Thanksgiving. My spouse has been in the hospital due to a serious surgery this past week. At the same time, our house has been undergoing a major remodeling project... 

Ronnie Johnson came to the rescue. Within and hour and a half; he had a crew here to clean and polish the floors, then he came over to clean all the carpets and upholstery on the furniture. 

It is now 5:15pm on a Saturday before Thanksgiving; and my spouse can now come home from the hospital and celebrate Thanksgiving in our home!

Ronnie Johnson and his team are awesome! He absolutely helped us in a real time of need today. The floors look better than they have in years; the furniture is clean and smells great! And this was accomplished in one afternoon on very short notice.

I will be using this company for as long time; I can recommend them, very highly."



Telephone Payments:

​You may also make your payment by phone. To make a payment by phone, please call 901.219.1725.